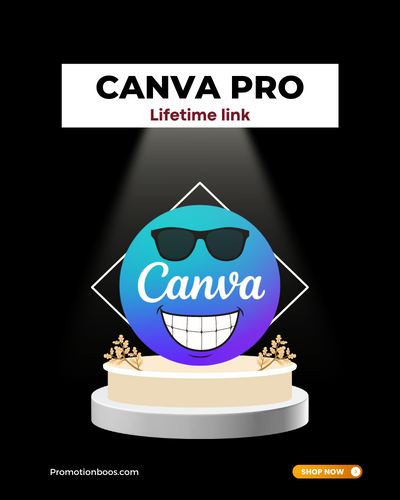 Are you tired of paying monthly or half yearly fees for your favorite product? What if you could own it for a one-time payment for 1 year of just 999 and use it for the rest of your life?
Introducing our great deal for Canva, where you can get unlimited access to all features and updates for a one-time payment of just 999 for 1 year. No more monthly or half annual fees, no more worrying about budget constraints or payment deadlines. With our lifetime deal, you can enjoy complete ownership of the product and use it as much as you want, for as long as you want.
Don't miss this chance to own Canva Pro link for a lifetime at an incredibly affordable price. 
Unlimited access to millions of premium photos, illustrations, and graphics
Canva's Brand Kit for consistent designs reflecting brand identity
Animation tools for creating animated graphics and videos
Advanced photo editing tools for adjusting brightness, contrast, and saturation and applying filters and effects
Access to thousands of fonts, including custom fonts and many more
Validity – 1 Year